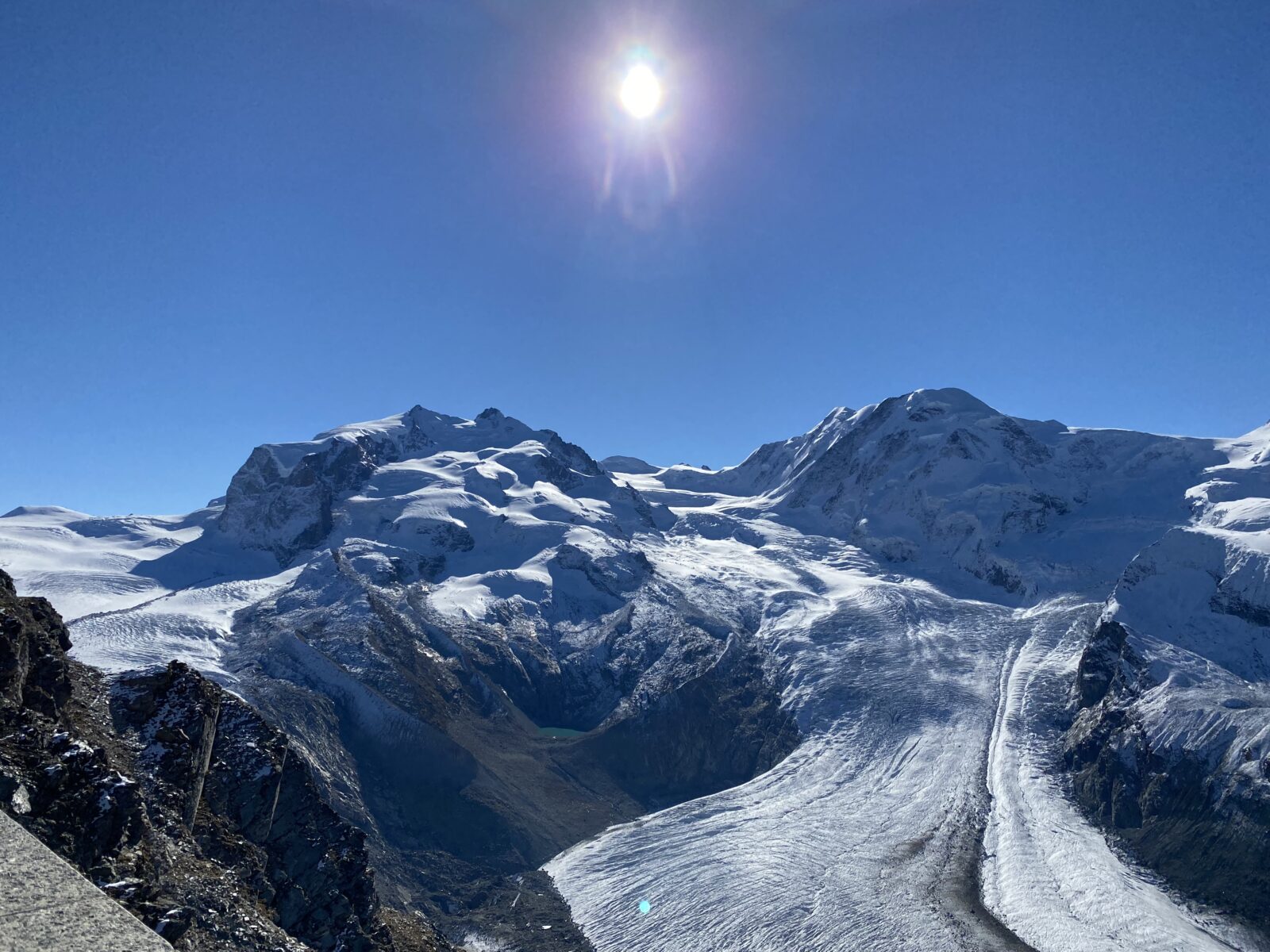 As I write this I am about as high in the alps as one can get without mountaineering. I am at Gornergrat, the end of the cog railway going up, up, up from Zermatt, already high in the alps.
I have been brought to tears twice already since arriving in Zermatt yesterday. The first time was when I saw the Matterhorn for the first time. Am I the only one who sometimes has to look away because the sight is just too much? Too beautiful, too powerful, too much of a bucket list suddenly fulfilled? That's what it was like. I walked through Zermatt to a lovely park, just as the setting sun created a halo around the crooked shape of the mountain. And that's when I choked up. "I did it," I told myself. "I'm here!" It wasn't just the mountain. It was the me that brought me to the mountain. The me that has made this whole trip happen.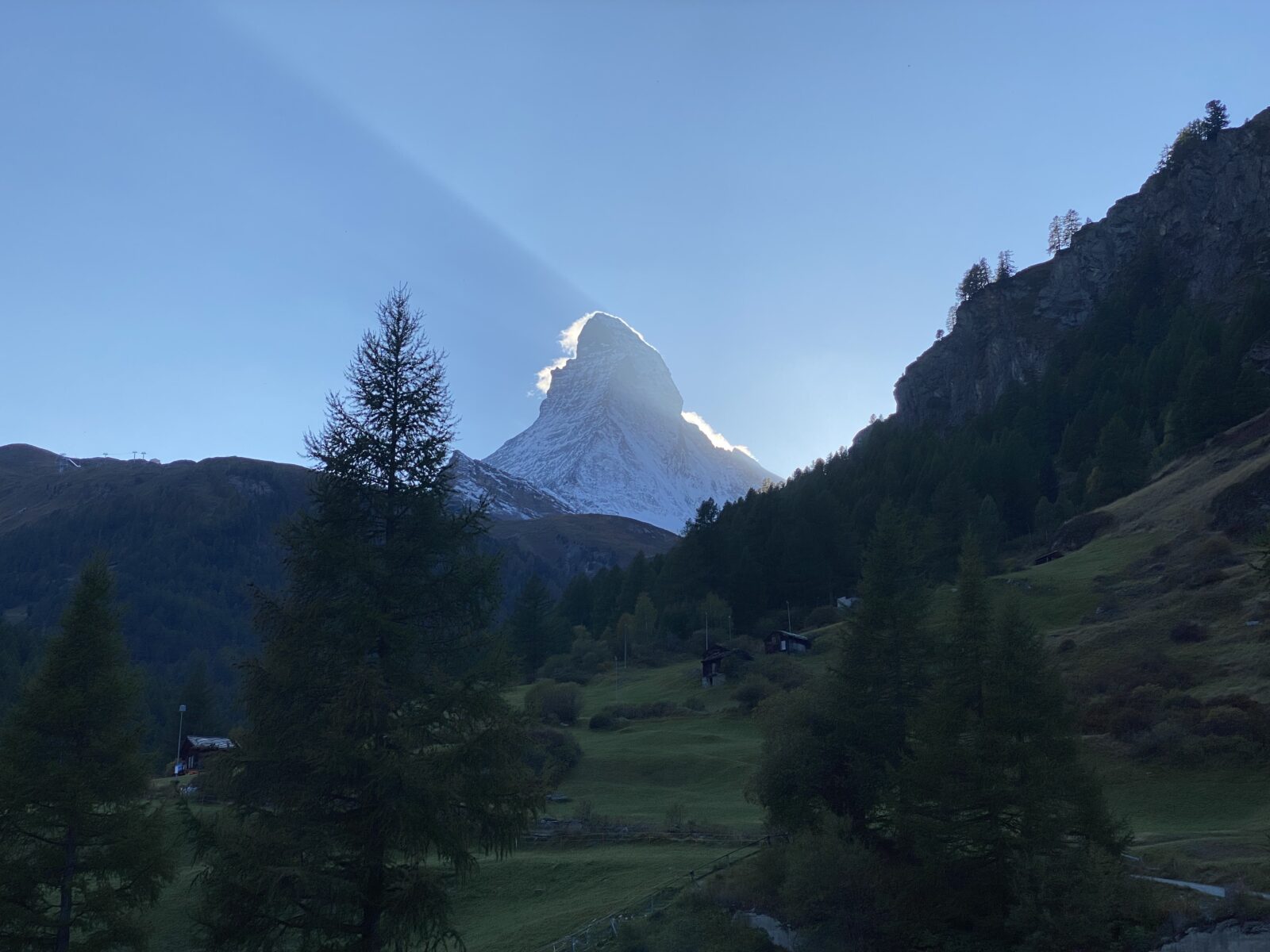 This morning I took the cog railway from Zermatt to Gornergrat. Old Laurel realized about halfway up, as my breath got shorter, that i really am " not supposed to" go much above 6000 feet because of borderline asthma. (Did I give this a thought when settling on Switzerland for a week? No.) I thought about whether i should just enjoy the ride up to 10000 feet and right back down and call it a day, and decided wisely against a hike between two stations. But in one of those allegorical journeys over the course of about ten minutes, I went in my head from Old Laurel to New. From "I can't" to "I can." Heroine sets out on a journey. Heroine faces obstacle. Heroine conquers obstacle. Heroine returns in triumph. I am stronger than I think.
I was a downright mountain goat about climbing even higher than the terminal to the 360-degree viewpoint. The only people higher than I went were on the rocks behind me in this photo.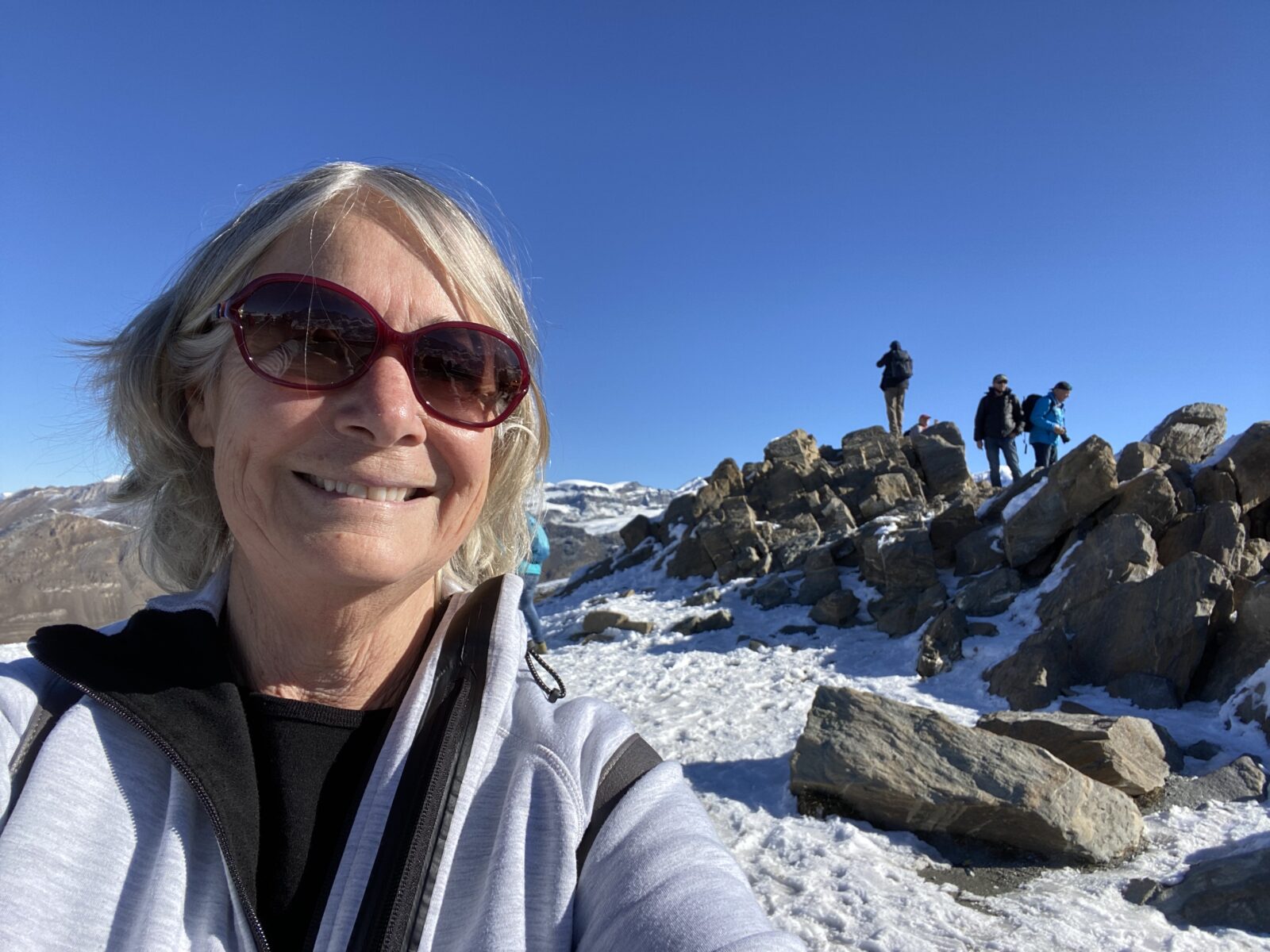 It was on the way up those last steps that I choked up again. Here is how my inner dialogue went:
"Here you are, doing this. You made it happen. You are on top of the world in more ways than one. You remember those days when you struggled just to keep on living. When not turning the wheel of the car on a curve would have put an end to your problems. When you felt so small and invisible that you thought you might disappear altogether. And sometimes you wanted to. More than once you hid in a corner of your closet because the toxic air was just too much. And now, look at you, here on this mountain. You endured. You prevailed. And the life you have made now is your reward for it."
I mean, who wouldn't choke up?
I felt utterly restored and renewed, as fresh as the snow that had recently dusted the peak I was standing on. I have a new appreciation of the present, and a new perspective on my past. My story is not that of a victim but a persister. A winner. I was winning the battle even when I doubted it, because I was enough. I am more than up to whatever challenges this latest travel adventure brings.  After all, I am five weeks in and still thriving, still learning, still growing. And the journey will continue.
In the course of a few days I have gone from being underwhelmed (commercialized, homogenized Italy) to speechless. In two more weeks I will be at sea level, switching into my cruising world. I have a feeling what happened to me here on this mountain will stay with me in ways I have yet to discover. For now the air is crisp, the sun is bright, the colors are brilliant, and I am present in it. Here is a photo I took right after i finished drafting this post. Can you tell I am having a very, very good day?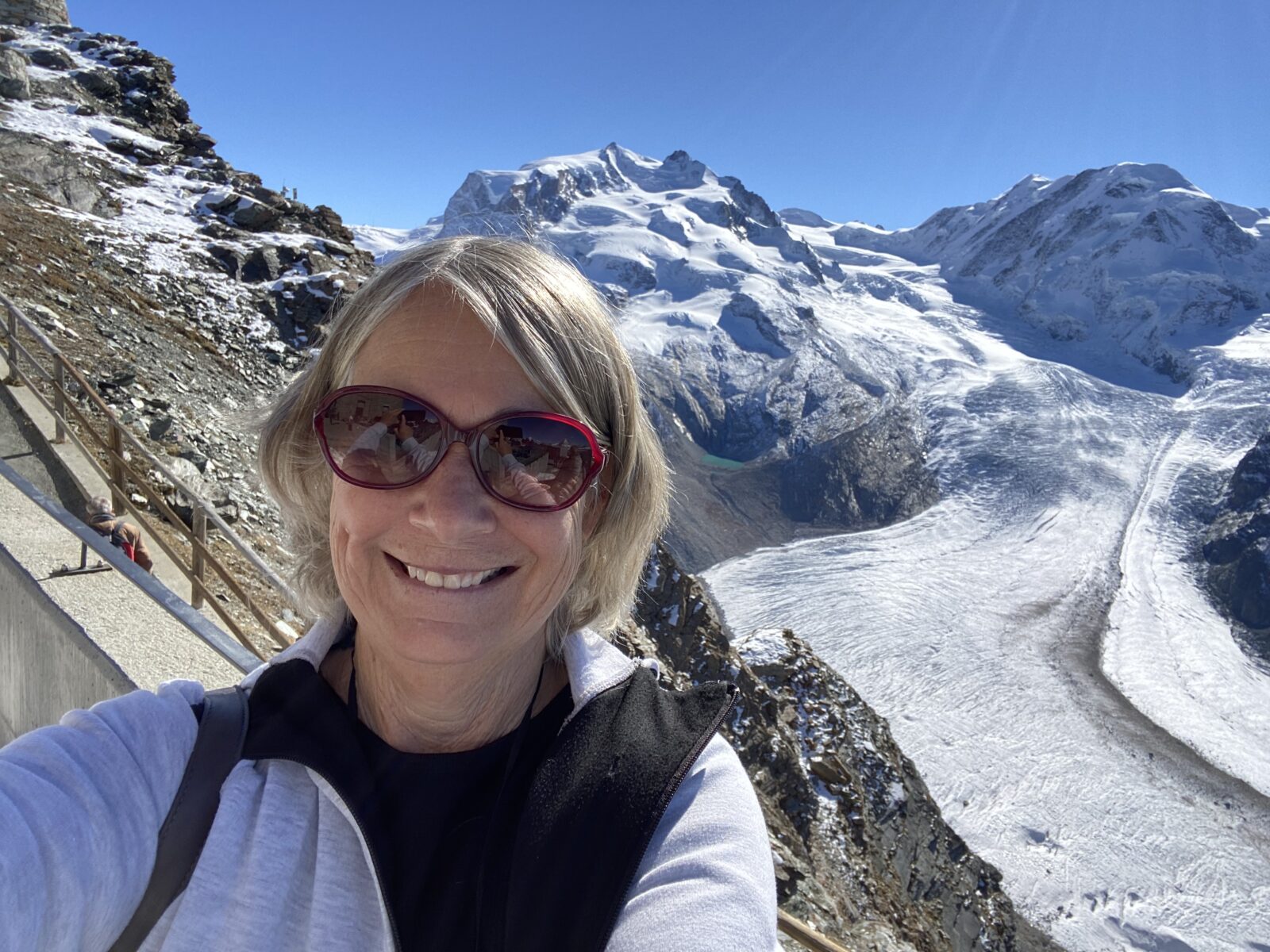 Before I took the train back, I stopped in a little chapel to light a candle. I love the idea of candles sending prayers heavenward, even if I am not a believer.  I prayed for everyone I love who is facing challeges, then expanded the prayer to everyone who is not at peace, realizing how astoundingly blessed I am to be exactly where I am right now. .