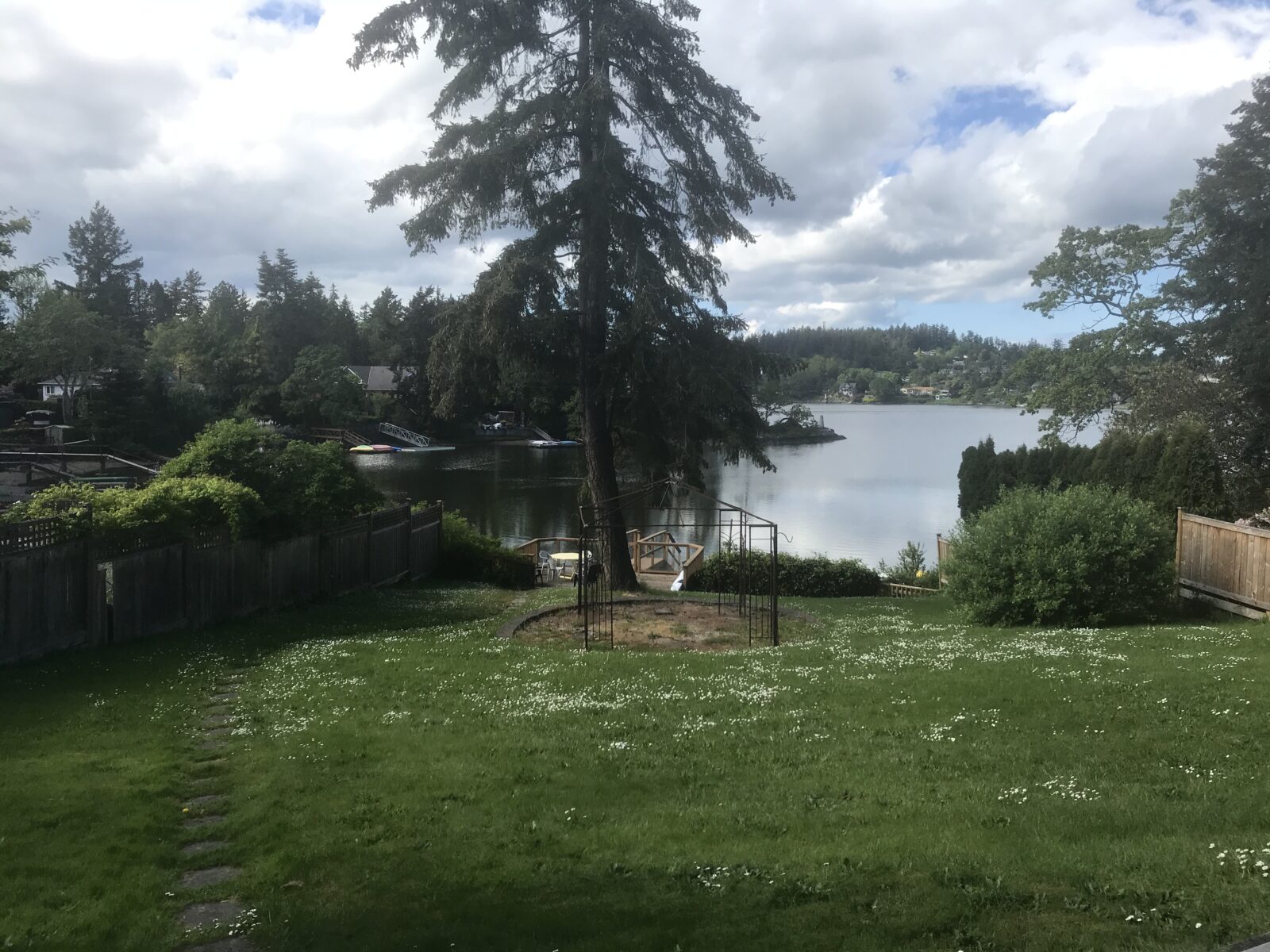 I am sitting on the dock in my place of quarantine, watching a heron prowling the shallows looking for a meal.. Yes, dock, —I've never had a dock!—which I get to across a grassy yard from an apartment on the lower level of a house in Victoria (view from house above)
This being my third quarantine, I am getting better at finding a place that will make isolating as light a burden as possible. My first place was maybe slightly bigger, but it lacked even a balcony or a window with a view of much of anything. The second was in a nice wooded suburb of Victoria, with a yard big enough for a bit of contact with the outdoors. This one is a gem, and the first place I have stayed where I thought, "you know, I really could live here indefinitely." Even weirder, I think of the friends I would like to invite over once quarantine ends, rather than dreaming of escape. My apartment is the lower level shown here looking up from the dock.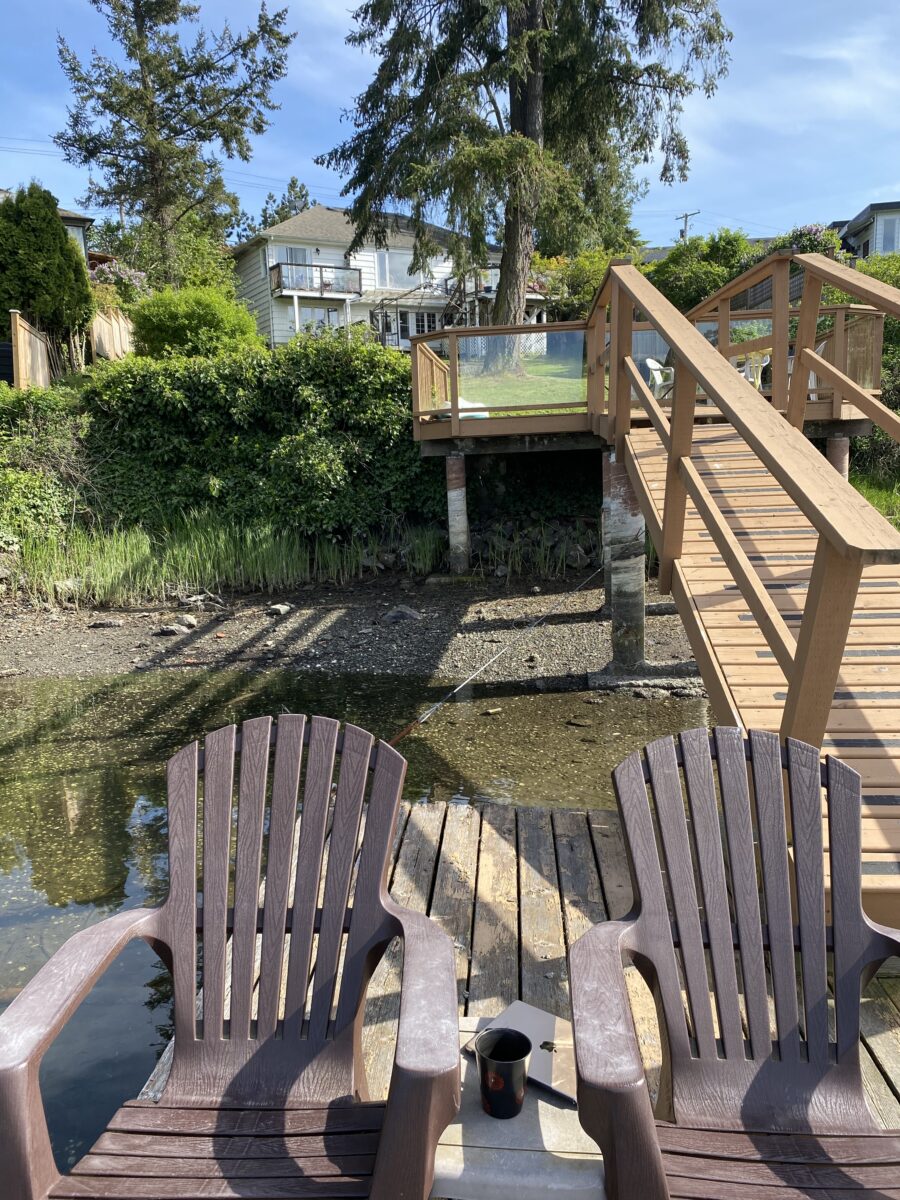 I must have been ready for some quiet time, as I settled right down to work on several writing projects. I didn't do a lick of work since I left Victoria almost a month ago, and in fact didnt even bring my laptop with me, so sure was I that I wouldn't get anything accomplished. What I did accomplish was a lot of quality time with friends, which was restorative beyond measure. I loved every minute, hopping from coffee date, to shopping, to al fresco dinners and lunches, to vegging on the couch with popcorn and Netflix at my host Annie's condo. I even fit in a two-night trip to the desert with my friend Jane, to see friends in the Palm Springs area (and play my first pickle ball).
My road trip back was everything I hoped for—beautiful scenery, doable daily drives, and many stops to see friends. Crossing the border and getting on the ferry to Vancouver Island (limited to essential travel these days) went without a hitch. In fact every last detail of the entire trip went without a glitch of any kind. Lucky, lucky me!
I came home to a sudden deluge of offers for cruises.. Looks as if I will be very busy from the fall through next summer, and will probably have some more opportunities as well, taking me a far afield as Tonga and New Zealand on one assignment, to the Suez Canal and Dubai on another, with a heap of Mediterranean and Caribbean thrown in between October 2021 and next summer.
As I sit here in the warm sunshine thinking about my charmed life, I feel the familiar push-pull of the two sides of my personality. I loved all the socializing on my trip, but I am so glad to have to speak to almost no one for the next two weeks. A blessed retreat into solitude it is shaping up to be. Still, the world of people is out there waiting for me, and I love that too. For now, I'll watch the heron be perfectly suited for its life as well. Fellow creature, hail and well met.