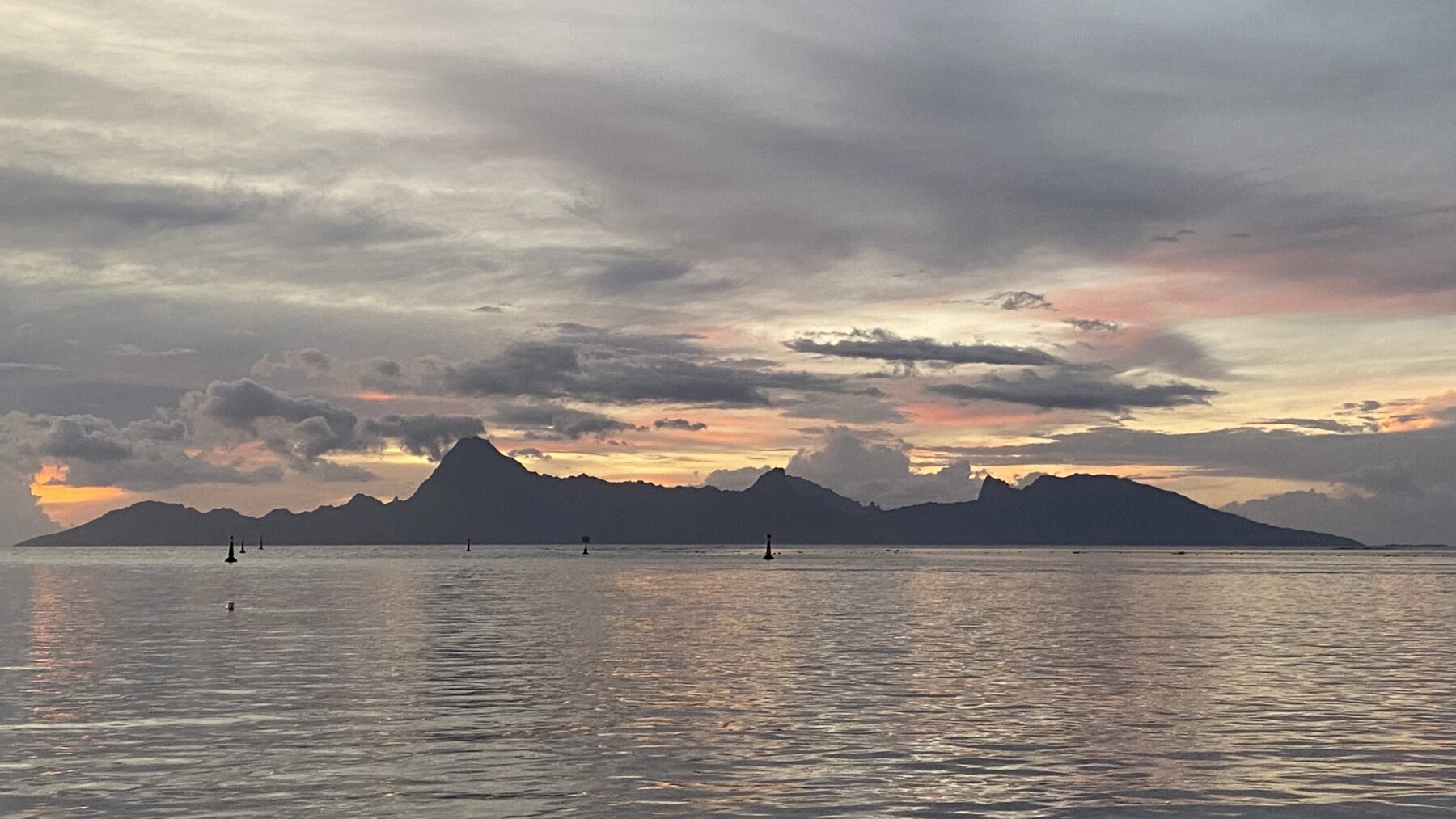 A year ago today, while in Costa Rica, I learned from a neighbor that Ivan was missing from his apartment and had been acting strangely for days. Eventually a social worker found me and told me he had suffered a manic episode extreme enough to be hospitalized. I had to leave the ship I was on to rush halfway across Costa Rica for a flight to Phoenix to be with him. The drugs he took to keep future episodes at bay sent him on a downward spiral of depression and other health issues that he tried in vain to overcome all of 2022. Now, a year later I am once again in a place of great beauty trying to comprehend what happened, and what it means for my own life.

I am still sifting through my thoughts and don't quite know what I want to write yet, but tonight, as I wait in Tahiti to join a ship in a few days, I saw this sunset, and an ee cummings poem I hadn't thought of in years came to mind. I will let him speak for me.

may my heart always be open to little
birds who are the secrets of living
whatever they sing is better than to know
and if men should not hear them men are old

may my mind stroll about hungry
and fearless and thirsty and supple
and even if it's sunday may i be wrong
for whenever men are right they are not young

and may myself do nothing usefully
and love yourself so more than truly
there's never been quite such a fool who could fail
pulling all the sky over him with one smile
Tonight I pulled the beautiful sky in this photo over me and smiled. I am going to be fine.