When I was a teenager, "grounded" was the state I most dreaded being in. Today (a little more than half a century!) past my teens, and on my first day back in Victoria, the word takes on a beautiful glow.
I first came to Victoria in September 2020, and left for my five-plus months of travel almost exactly one year later, so I hardly had a chance to feel as if this were really my new home. But surprisingly it is. True, my associations with every square inch of it aren't deep, as they are in San Diego, but every street I crossed, every building I remembered on the taxi ride from the airport into town, called to me, asking if I remembered them. And I did. And I knew that I would be seeing them again and again, because this where I live.
As I wrote those words, I realized that "this is where I live" is still not exactly the same as "this is home," but in my head, it is still quite a step for me to have a place I really want to be. No, my wanderlust is still—well, lusty—but I think I can be grounded here. I can see how I can be present here, how I can grow, how I can take on new challenges. How I can not be bored, or stagnant, or feel as if I am wasting one minute of this precious life.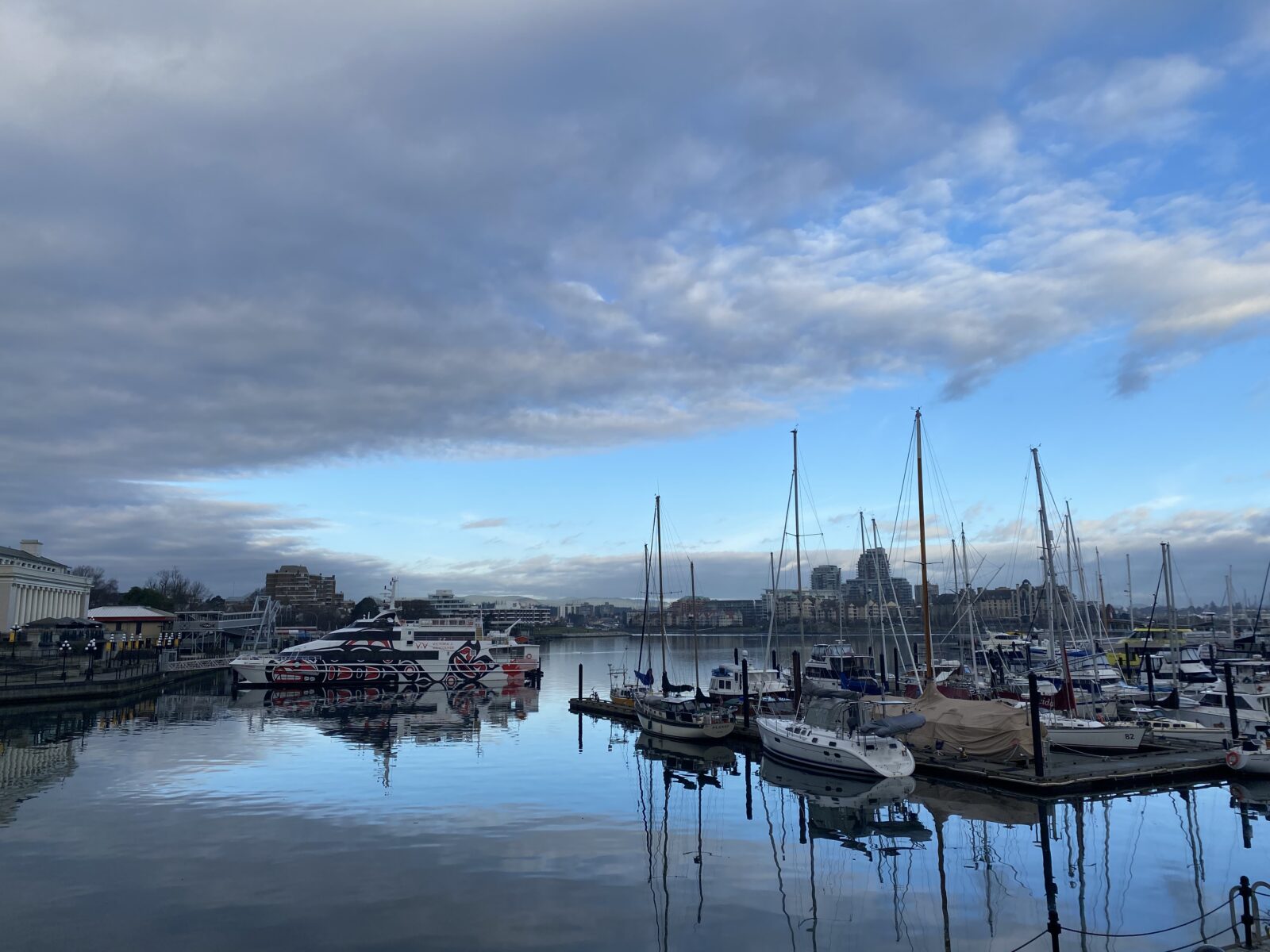 This morning, my walk was a song about being here. As I walked along the Inner Harbour (see photo above), I said hello to so many things.
Hello, morning sky.
Hello, steamy breath.
Hello, wool socks and boots.
Hello, Emily Carr sculpture.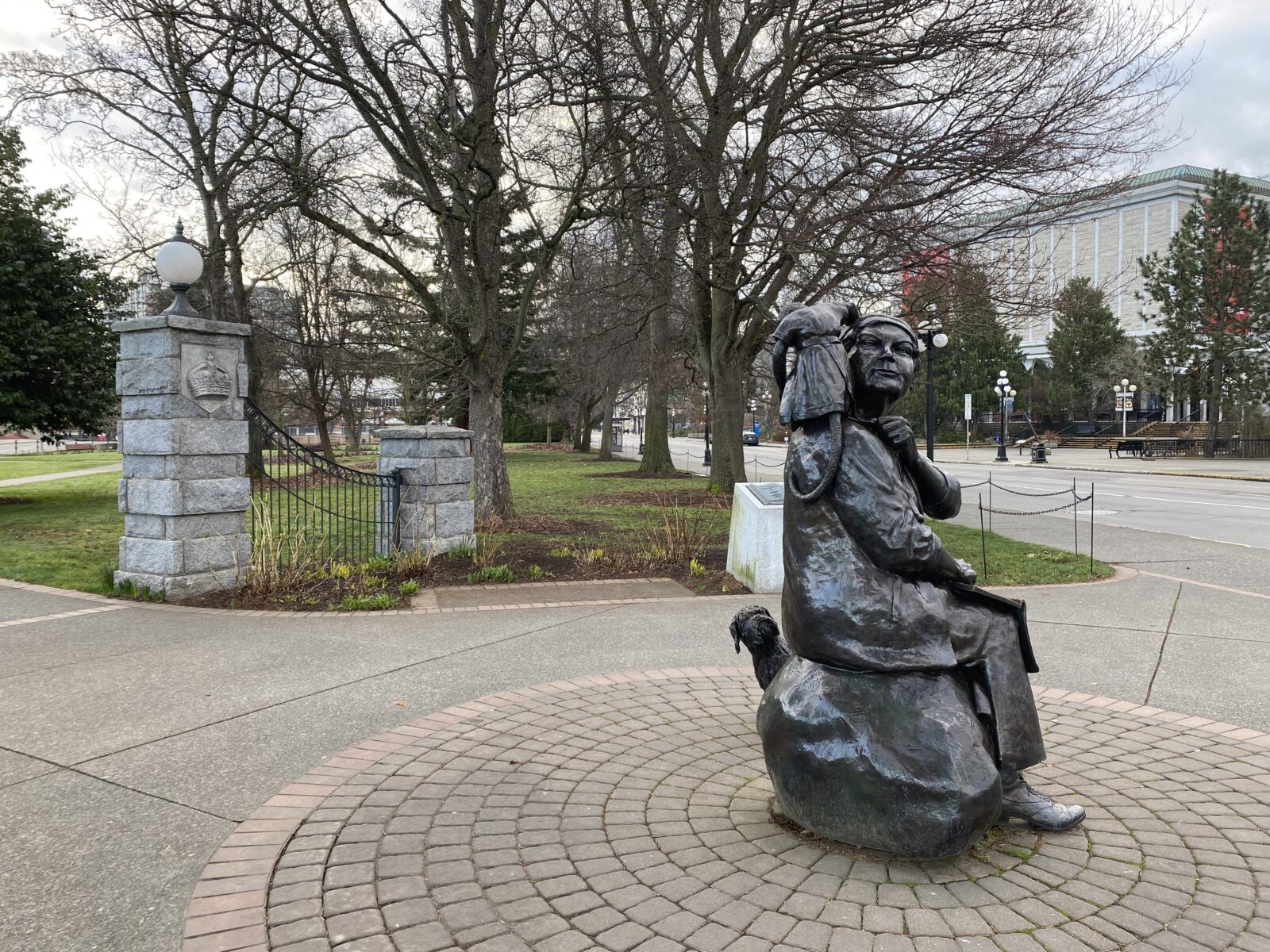 Hello Empress Hotel.
Hello, Cafe Milano, with its awesome pumpkin scones year round.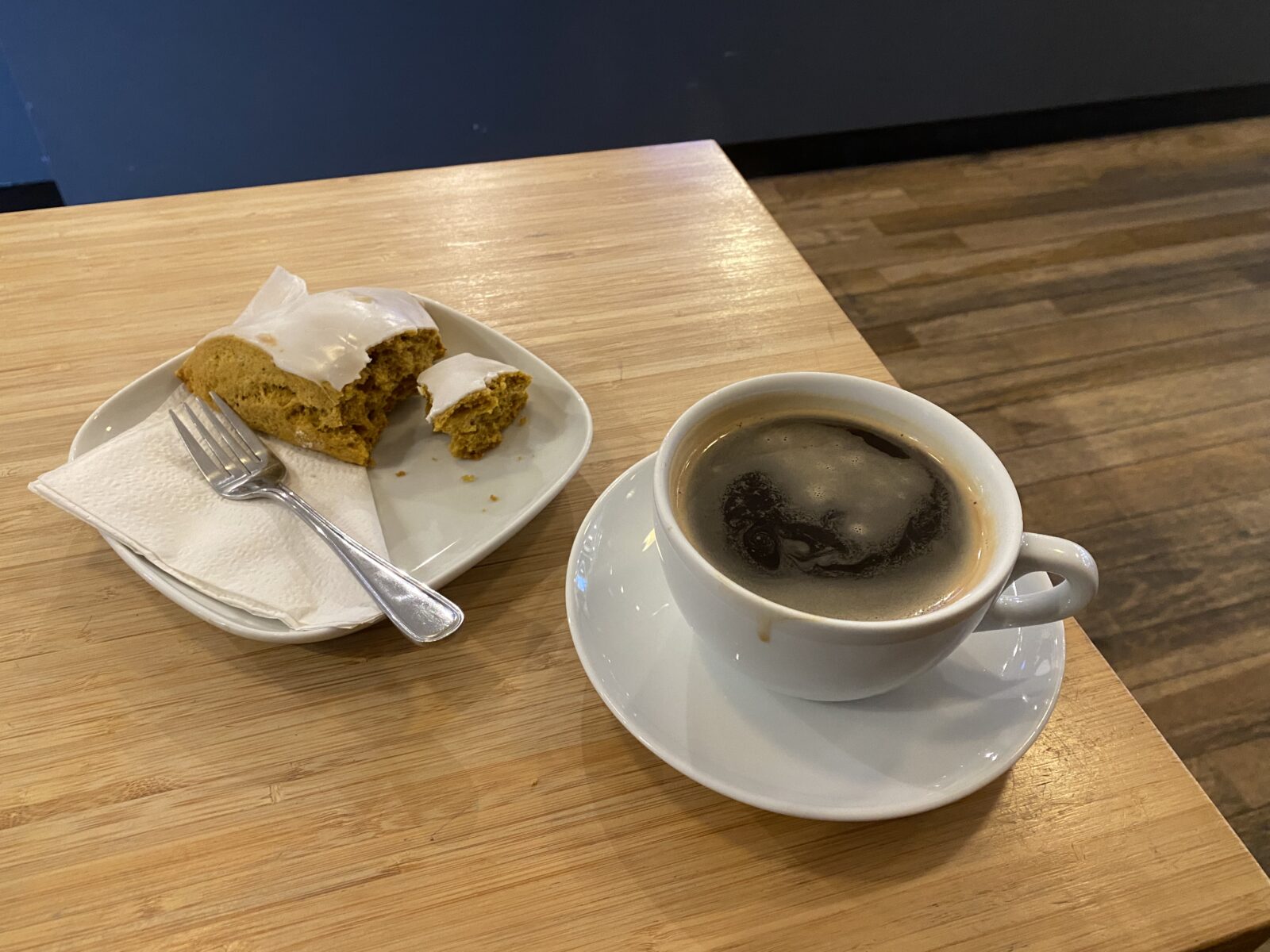 Hello, squawking birds.
Hello, puffer vest.
Hello, hands in pockets
Hello nip on my cheeks
Hello totem poles.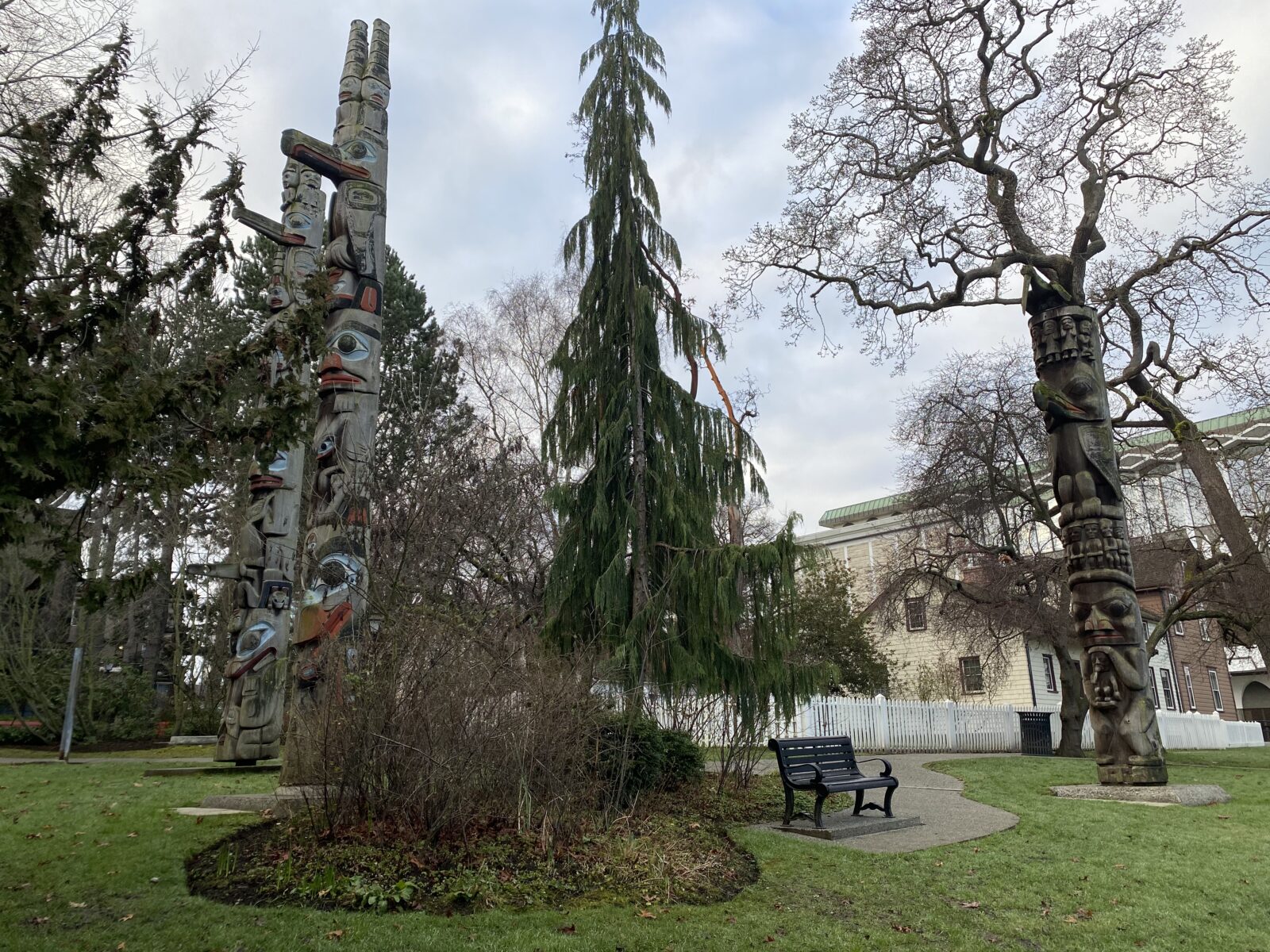 Hello, hello, hello…..
I embrace this huge, wonderful hello, and ask "what's next?" with the wonder of someone who has lived long enough to understand that "grounded" can be a blessing.