The downsizing I did to move to Canada called for some ruthless shedding of possessions. Among the deepest cuts I made was in my kitchen. I had awesome top-of-the-line cookware in all shapes and sizes. I had beautiful dishes and glassware.  I had gadgets galore, and some small countertop appliances. I loved all of it, but it simply could not come with me into this chapter in my life. 
I made only a few exceptions to my ''get rid of it" mentality. In past years I was lucky enough to live abroad three times, once in Oxford, and twice in Florence. All three times my rental digs had cheap tableware that gave me no pleasure to use. As a result , each time I made a few purchases to use there and then bring home. The first time in Florence it was two hand painted salad bowls from a small boutique. The second time it was matching pasta bowls. In Oxford, it was a pair of Edinburgh crystal wine glasses from Harrod's I got on a trip to London. Over the last twenty or so years since then, they have remained among the things I most treasure (see photo).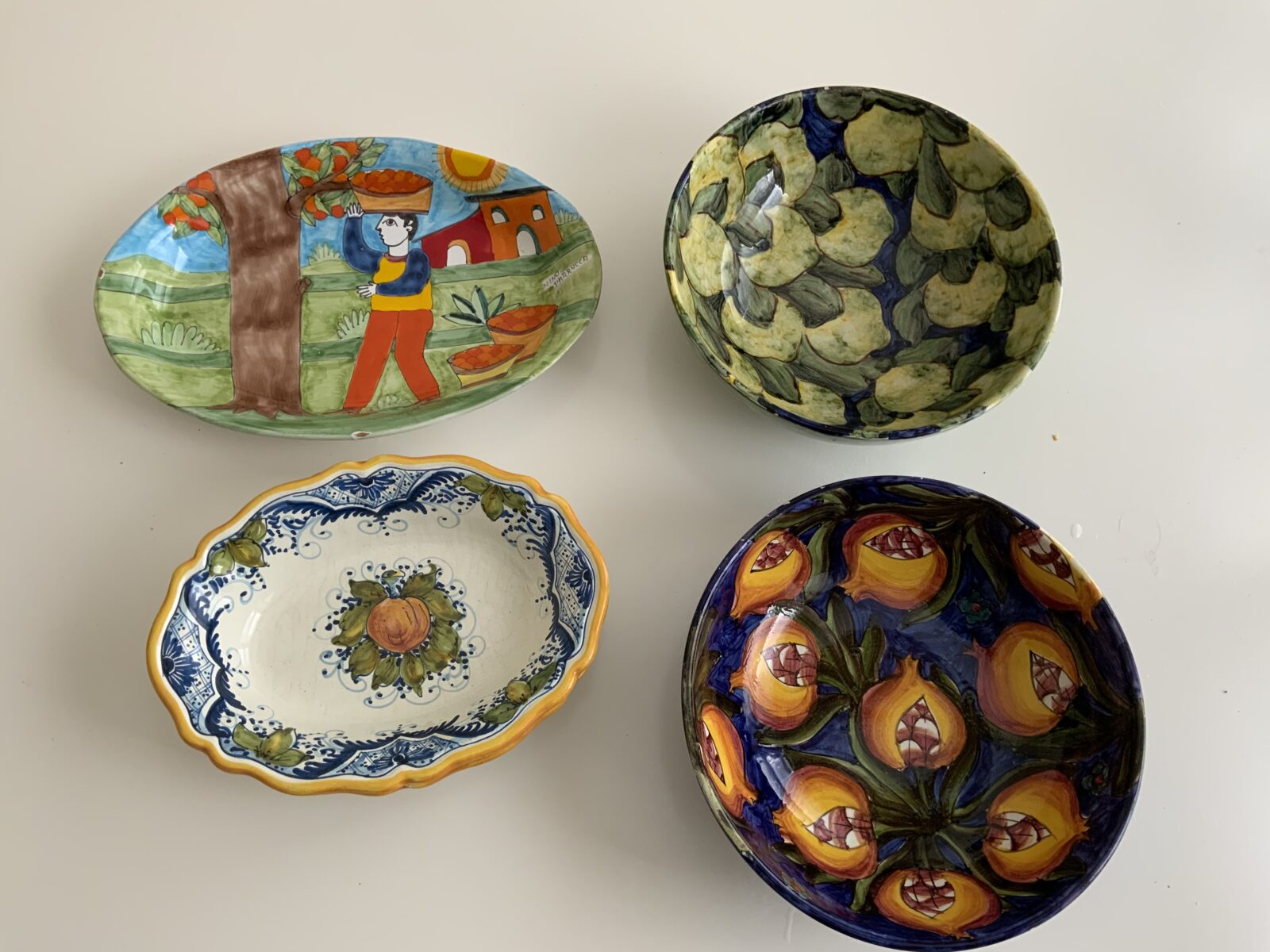 One box of things I wasn't ready to give up came with me to Victoria. Since I arrived in the middle of 2020, that box has sat in the storage unit I have for things I don't need at the moment. I've pictured in my mind the beautiful things that are there, and I was always glad I kept what's in it, but everything has seemed so tentative that bringing my own dishes to a temporary rental just wasn't something I was going to do.
Until now.
I am back in a place I rented for a few months last year, and I plan to be here at least until the end of the year. I'll be gone for shorter periods here and there, but this is as settled as living gets for me. There is something about this place that feels magical. Maybe it's the location one block from the sea cliffs. Maybe it's collective good vibes in a heritage house, accumulated in a century of good people living here. Maybe it's the sweetness of the owners, who live upstairs over my ground floor apartment. Maybe it's the flower garden I see out my window as I write. It's a funny little place, a bit weird in its layout, and with the quirks that come with age, but being here has put me in a completely different frame of mind.   Here is a photo I took last summer. The window next to the porch is the one I look out from in my living room.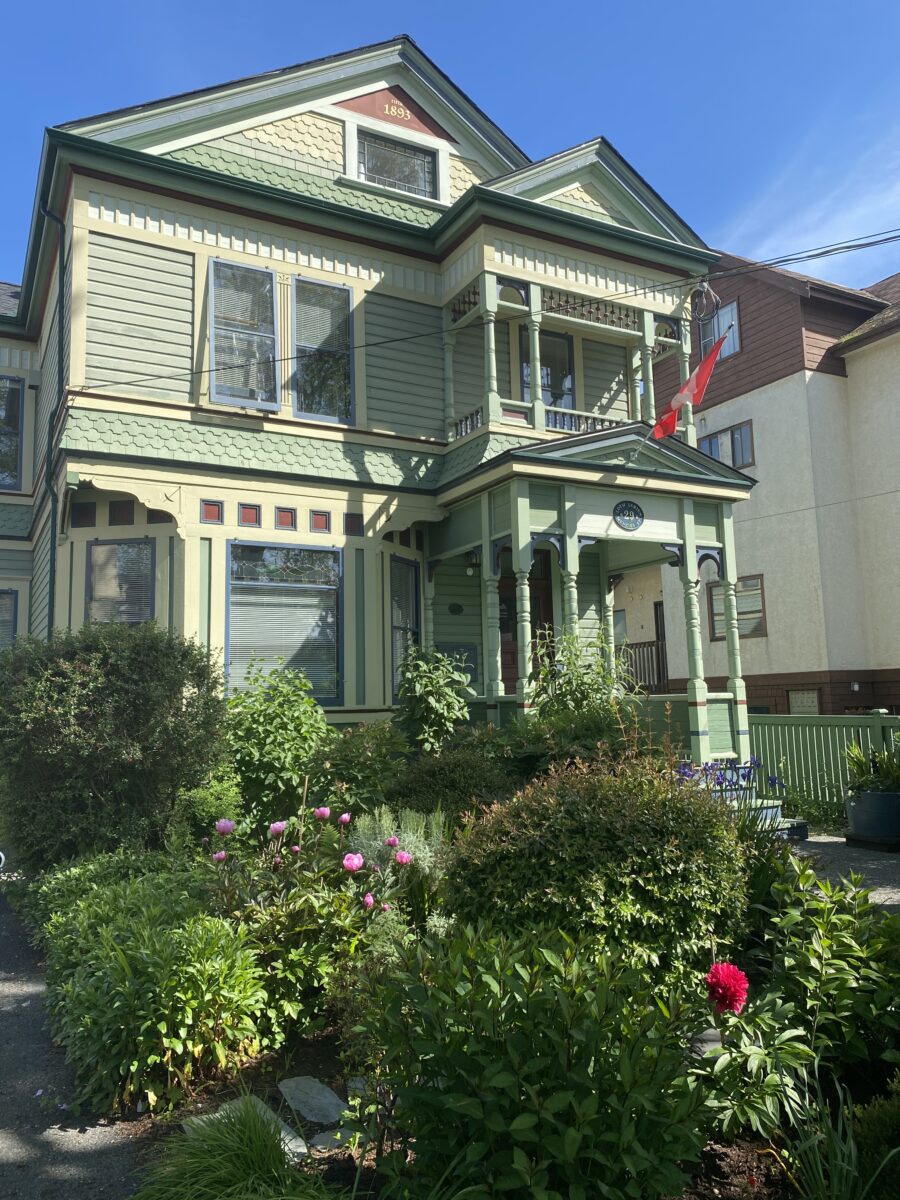 Yesterday I drove to storage and pulled out my dishes. I used one of the salad bowls today, and it was so affirming to be connected again to my life story, to be reminded of my through lines, and if I dare say, to appreciate my own excellent eye for beautiful bowls.
They belong here because I belong here. They remind me of where and who I have been, and will be with me as I move forward into what I will become.