My mother used to say I was "so demonstrative," because I loved to hold hands with my boyfriend, or put my arm around a friend. It was meant as a criticism, because what she really meant was that I was expressing with my body more than was seemly for a girl of good repute. I never understood why I shouldn't show through touch how I felt about someone. I still don't.
In museums I often stand at a distance and whisper about how great something is. I want to do what seems the most natural thing—to connect physically with what is mesmerizing.. Were artists really thinking "I hope this is roped off so that people only see it from beyond arm's length"? Works of art vibrate with life, telling stories that can't really be complete without direct contact.
I get it. Masterpieces would be wrecks if we all could indulge. But still, the sparks that touch creates are such a part of being alive. I think of movies I've seen—ET's finger for one, and so many others where touch sent a person into another reality, or where it was the precursor to love. It is such a huge part of how we know that anything is real.
I had such a moment recently. I was on the island of Lewis, off northwestern Scotland, visiting the Calanais Stones, a Neolithic site known for several groups of deliberately placed upright monoliths. Unlike Stonehenge, which this site predates, you can still walk around freely among the more than three dozen stones at the main site. This meant that I could stand close enough to the stones to touch them, but even before I did, I found myself unexpectedly fighting back tears. I was standing in the middle of the story of everyone involved with creating this place—their lives, their beliefs, their needs. They must have had blistered hands and exhausted bodies. They must have stood together and admired their work. They must have hoped it could deliver whatever powers they needed it to have. And here I was, centuries later touching the same sparkling and corrugated shards of volcanic rock and feeling a link to everyone who has ever shared the same emotions I feel, the same hopes, the same uncertainties.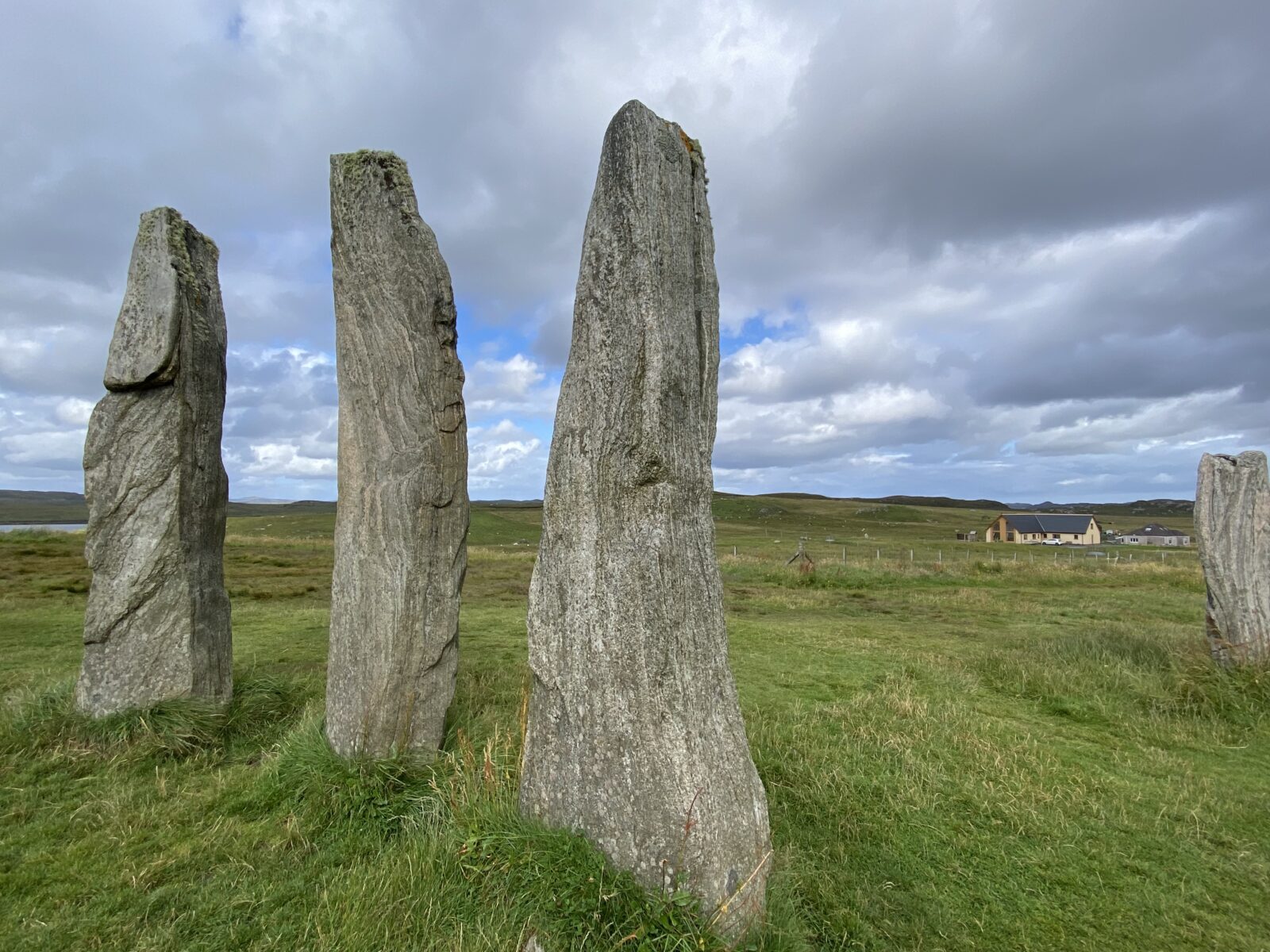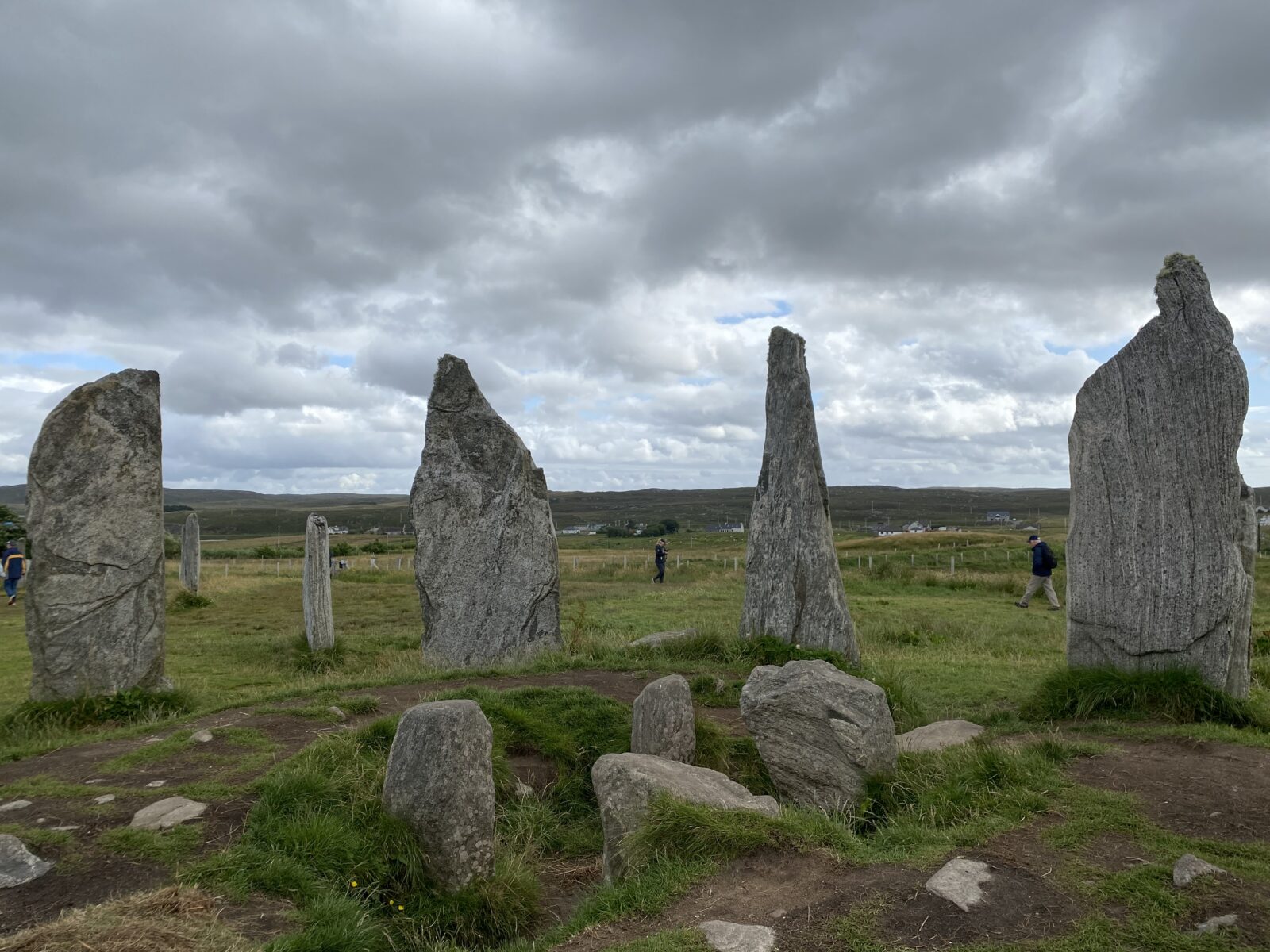 Whether it's Neolithic stones, or the thick impasto of Van Gogh or Monet, or the smooth surfaces of Barbara Hepworth and Constantin Brancusi, being able to touch connects us to others far beyond our time and place. People who know me see how I seek out artisan-made jewelry and textiles because I want to sense the hands that shaped the metal, wove the design, set the stone. But most touch doesn't reach across time and place. Most of it connects us more intensely to what is happening in the present. I recall one point in my time as a cruise lecturer when I had been away from home for several months, and I felt an almost electrical jolt from the grasp of a deck hand helping me off a tender onto the ship. "I have not been touched in such a long time," I thought, and realized how much that mattered, how much my life was not in harmony with that basic need.
It's why that extra second or two transforms a hug of greeting into a real connection. Why snuggling may be more intimate than sex. It's why it matters so much to me that after being on a ship for a few weeks, some waiters and bar crew put their hand on my shoulder when they are at my table, or give me a high five or a hug when they see me. It tells me we mean something to each other. It's a way to know that we are real, both to ourselves and to others, some from the Stone Age and some right now. My mother was wrong. Be demonstrative, then be demonstrative some more. Touch as if your life depended on it, because in many ways it does.